How Long Does it Take to Get an Engagement Ring?
Congratulations!  If you found your way to this page, I'm going to bet you are looking to propose.  You won the dating game and now you need to seal the victory with the perfect engagement ring.  If you are anything like many of my clients, you have an idea of how you'd like to propose and a specific (or general) date in mind.  Now the big questions is, "How long does it take to get an engagement ring?"  Will you have enough time to pop the question in the perfectly romantic manner you imagined?  Well, it all depends on a few factors:
Your Preferred Engagement Ring Design or Style
Your Budget
How You Choose to Shop for the Ring
How the Ring is Created
Types of Engagement Rings
Most people start this process with a general idea of the style of ring they are looking for.  The design of the engagement ring can make a big difference in how long it takes to find and purchase.  The reason for this is AVAILABILITY.  For example, a simple or classic style will be sold by thousands of retailers across the country.  Imagine a solitaire or three stone ring with a round brilliant cut diamond in the center and a dainty yellow gold band.  You could probably walk into your local jewelry store and find this exact ring for sale in their case.  If this is what you are looking for, the whole process can take as little as a few hours.
If, however, you are looking for a design that is more complex or unique, or you'd like it to incorporate unusual gemstones or diamonds, the process can take longer.  Say you are interested in an engagement ring that features a hexagon cut, teal colored Montana sapphire.  You also want the ring designed to look like vines and leaves wrapping around the sapphire.  A ring like this is much more difficult to find.  You will most likely have to scour the internet to try to find something close, or you will have to have the ring custom made to your specifications.  In this instance, it could take days, weeks, or months to get an engagement ring.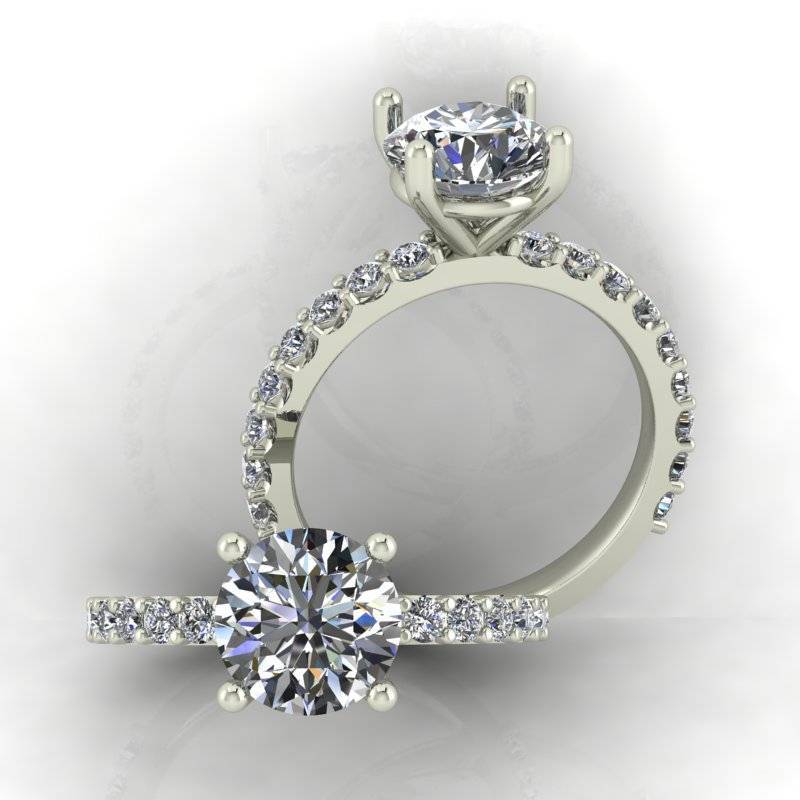 A simple and classic design will be easier to find.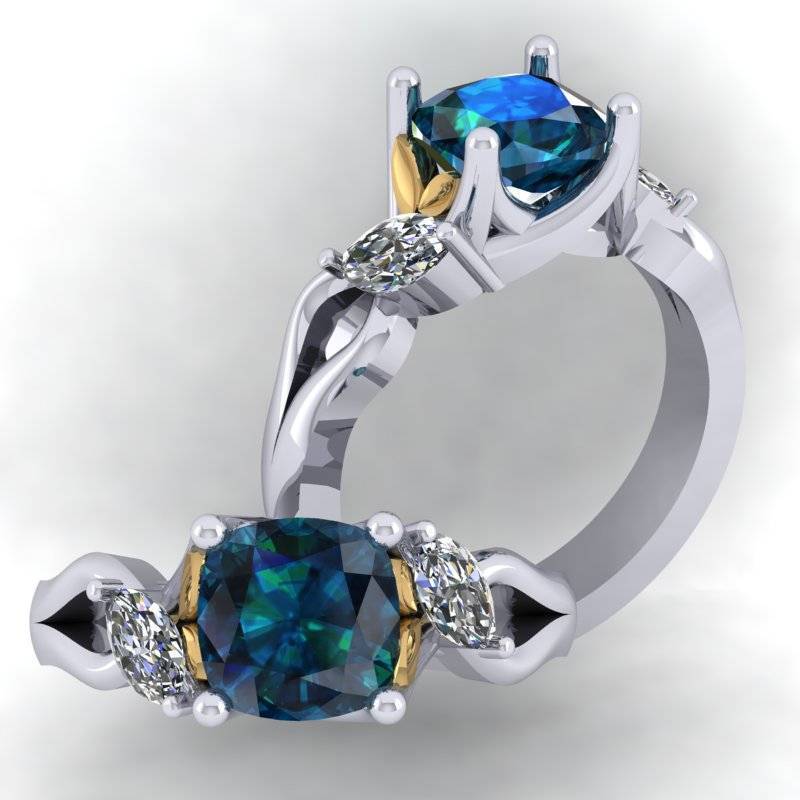 A unique and more complex ring design will take longer to find.
I am a very firm believer that budget matters less than time and consideration when it comes to buying an engagement ring, but it can definitely speed up the process.  Money can:
Give You More Options to Choose From
Whether you shop in person or online, the higher your budget, the more options you can consider. More options ultimately means there is more availability.  You can, potentially, walk out of a store with a ring in hand or place an online order after as little as an hour.
Allow You to Request a Faster Custom or Alteration Process
If the ring you are looking for needs to be customized or altered, you can usually request to pay more money to expedite the process. Many jewelers will give you an option to pay a premium to have a ring sized or a diamond set the same day you purchase it, for example.  Or, if you decide to move forward with a custom ring, your jeweler may be able to shorten the process by days or weeks for an extra charge.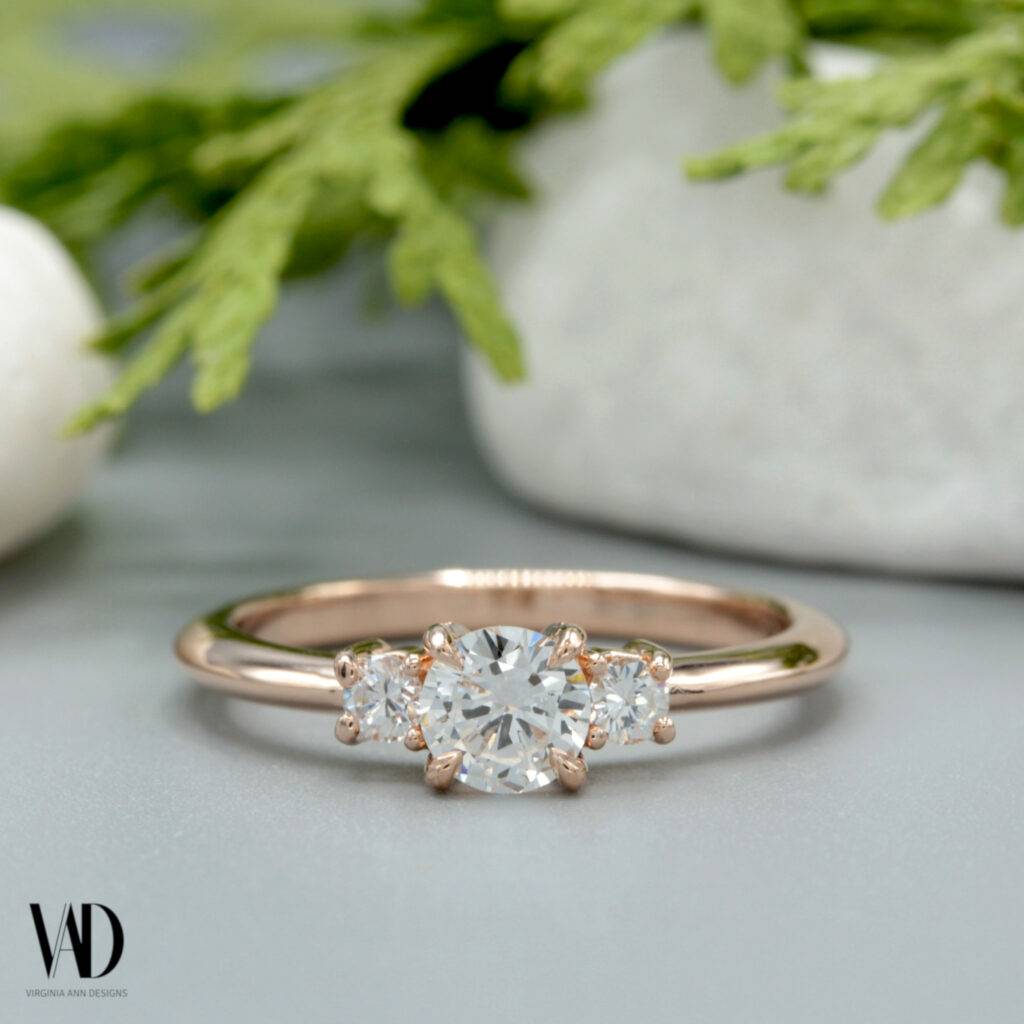 This custom engagement ring cost less than $2000 and took two months to design and complete using my client's family diamonds.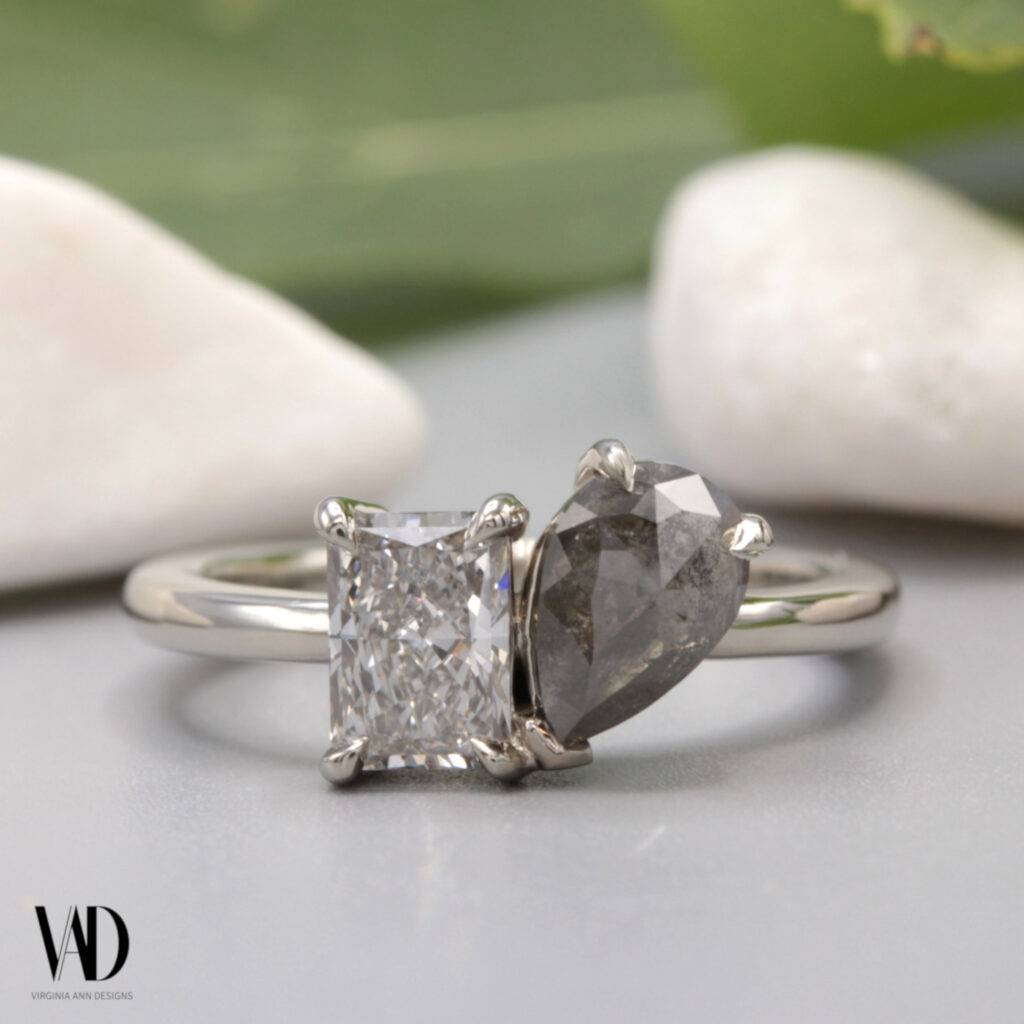 This custom engagement ring cost less than $3500.  My client asked if it could be finished by a specific date.  Ultimately it took four weeks to design and complete.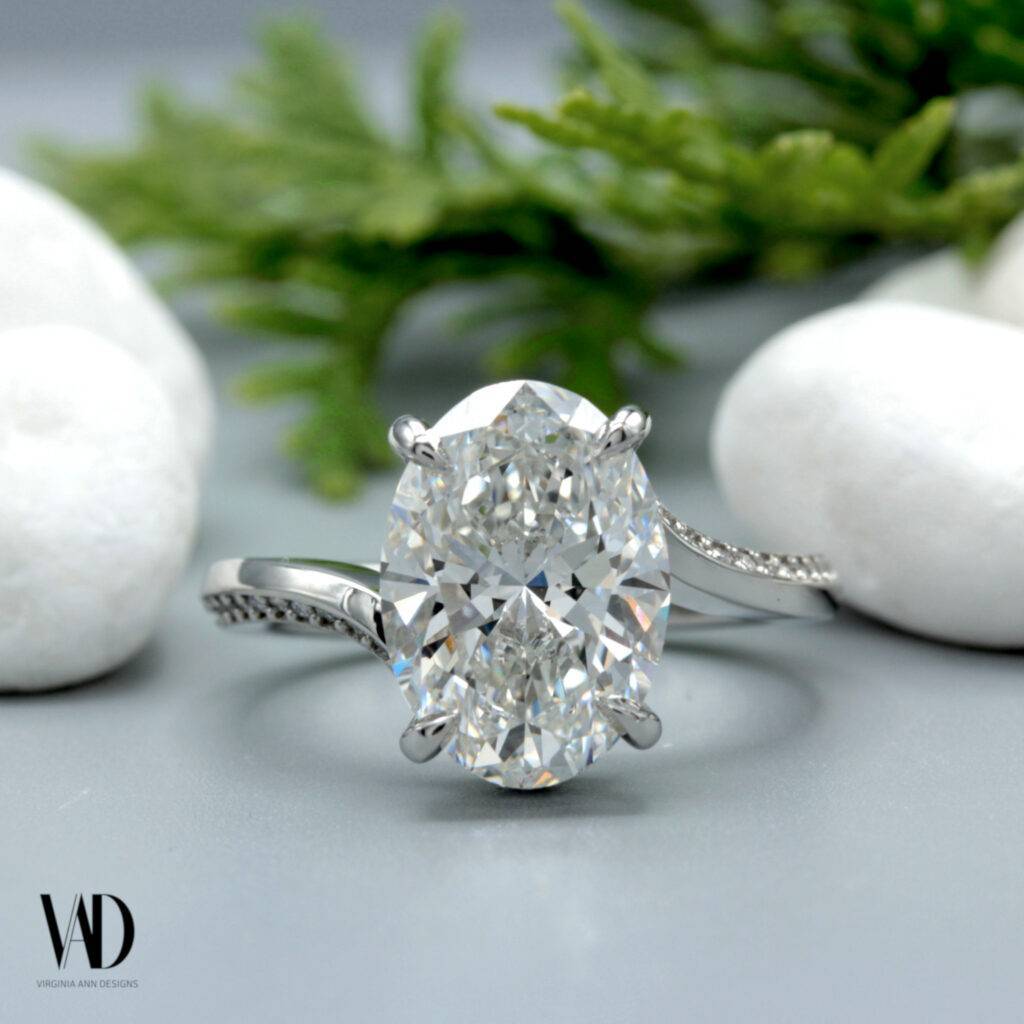 This custom ring cost more than $20,000.  My client wanted it finished in time for an important anniversary so we rushed  the process and took two weeks to design and complete.
How You Choose to Shop for the Ring
There are two main ways we can shop for anything, these days, and an engagement ring is no exception.  You can choose to walk into a retail jewelry store, or you can choose from one of the thousands of jewelry businesses online.  There are benefits to both options, but one can definitely be faster than the other.
If you choose to go to a jewelry store, you could easily walk out with a ring in as little as an hour.  It will all depend on the store you choose, but most will have at least a few options available to take home immediately.  There are a few considerations to make, however, if you would like to leave with a ring the same day you find it.
Physical stores only have a certain amount of space to fill for their products.  This means your options will be much more limited than if you choose to shop online.  It will be important to find a store that you know carries the styles you are looking for.
Many stores also carry lines of sample rings for you to choose from instead of ready-to-wear engagement rings.  This is great because it allows you to choose the size and shape of the center stone you are looking for, the metal color you'd like, and the size you need.  The downside, though, is they then have to order the ring according to your choices.  This means it could take a week or more for the ring to be ready to pick up.  You will have to do a little research on the stores in your area to see how they choose to sell their engagement rings and how much time it might take to get the ring you want.  This is you best chance, however, at getting an engagement ring the same day you go shopping.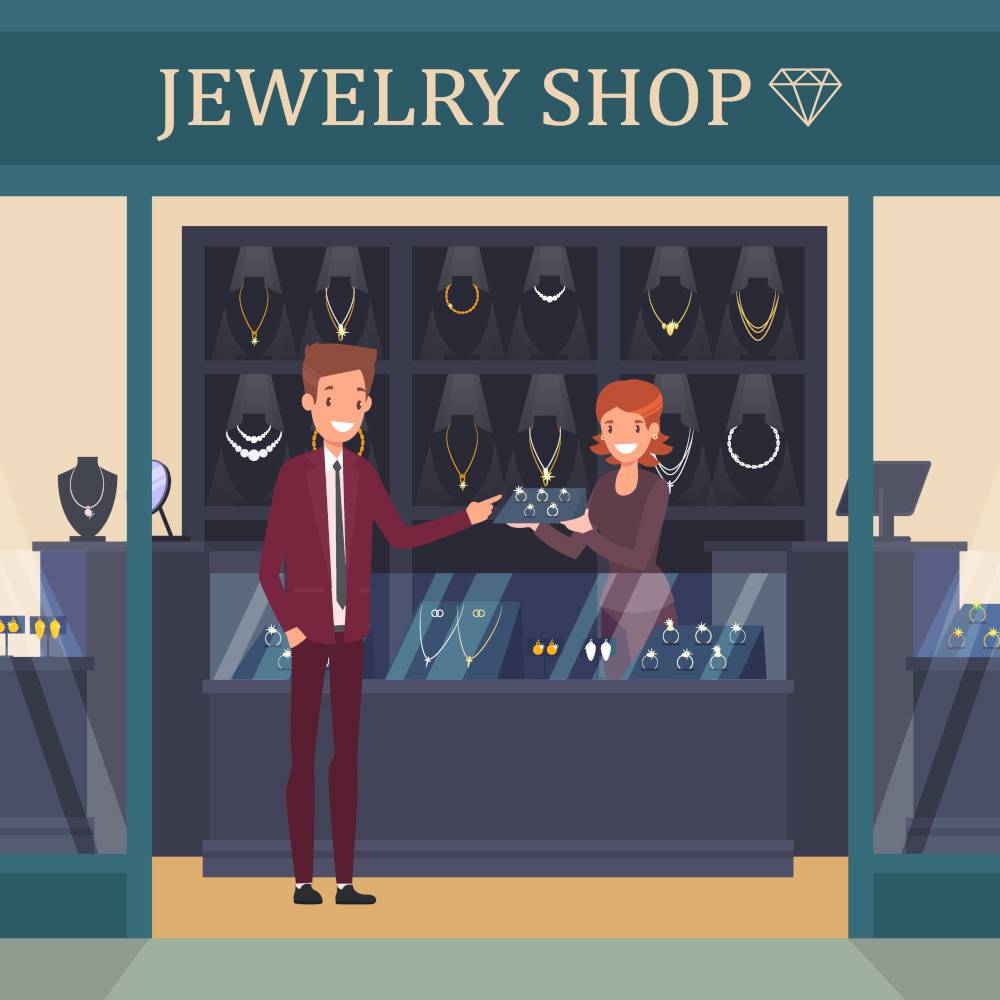 If you choose to shop online, the time to get an engagement ring will depend on the availability and the shipping/processing time.  On a positive note, you just opened up thousands of options to choose from.  It's likely that if one company has the ring you are looking for, but can't ship quickly, another company could have the same or a similar ring that ships next day.  You simply have to take the time to look through the endless options to find the one that works best for you.  This could take hours or weeks.  It all depends on what you are looking for and how you approach your search. 
            Shipping is going to be a significant factor in the time it takes to get the ring, once you've decided on one you like.  When I work with clients online, I typically choose to ship their custom engagement ring either overnight or with two-day shipping through UPS or FedEx.  This allows me to fully insure the shipment and it requires a signature upon delivery.  Many businesses who ship valuable goods will work within these shipping requirements.  You will have to find a time when you are home to sign for the ring or ship it somewhere someone is always available for a signature.  This can affect how long it takes for your ring to be delivered, but depending on who you choose to buy a ring from, you could get it as soon as the next day.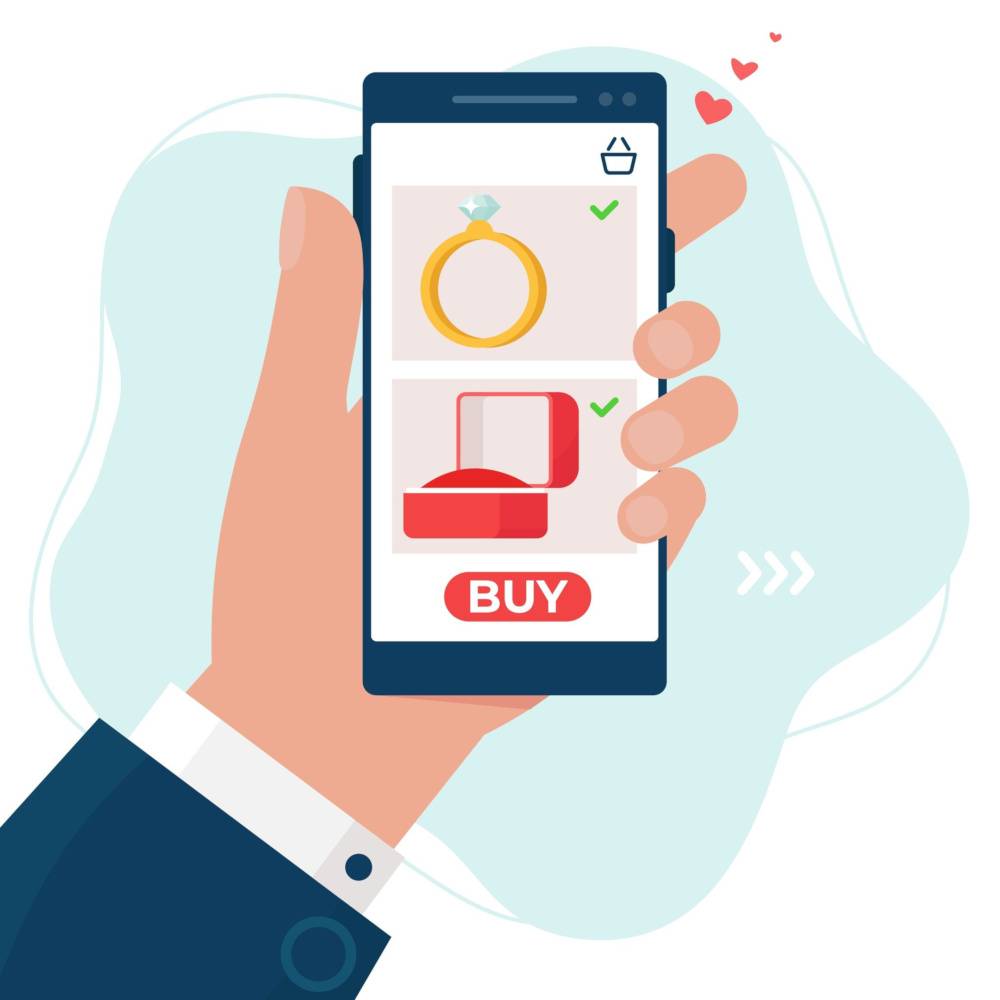 There are three ways an engagement ring can be made and each way can take a certain amount of time.  These options include:
A mass-produced engagement ring is a design or style that is made in any quantity over one. It can be made by the thousands from a factory overseas or it can be made by your local jeweler who like to keep more than one in stock.  This is going to be your fastest option since the ring is already completed and ready to wear.   Since these rings are almost always available, you can walk out of the store with your engagement ring the same day or have it delivered within a few days.
A semi-custom engagement ring is typically a mass-produced ring that you would like to change in some way. For example, you might want a princess cut diamond set in the center instead of a round brilliant cut diamond.  Or you would prefer the ring in platinum instead of white gold.  Requests like these will almost always add some time to the ring buying process and some alterations can take longer than others.  On average, I would expect three days to a week at minimum to as long as a few weeks to a month depending on what you would like to change.  The time will also depend on the jeweler or company you are working with and their current workload.  
A custom engagement ring is a ring that you design, from scratch, with a jeweler or designer. This is my FAVORITE way to create an engagement ring!  With custom, you can give your future fiancé the most thoughtful and one-of-a-kind engagement ring, but it can also be the longest process.  Custom involves not only sourcing the materials and crafting the ring, but also coming up with and deciding on a unique design.  Most of the clients I work with take at least one to three weeks to decide on a design and choose any gemstones or diamonds we will be using.  From there it is usually, at minimum, one more week to get the ring created, but sometimes it can take up to three or four weeks depending on the complexity and the materials we are using.  I would recommend giving yourself at least two months before you would like to propose to get a custom ring made.  
Pro Tip: If you would like a custom engagement ring, but you don't think you have enough time, reach out to a few custom jewelers.  If it's possible, many of us will do our best create your ring within your requested time frame.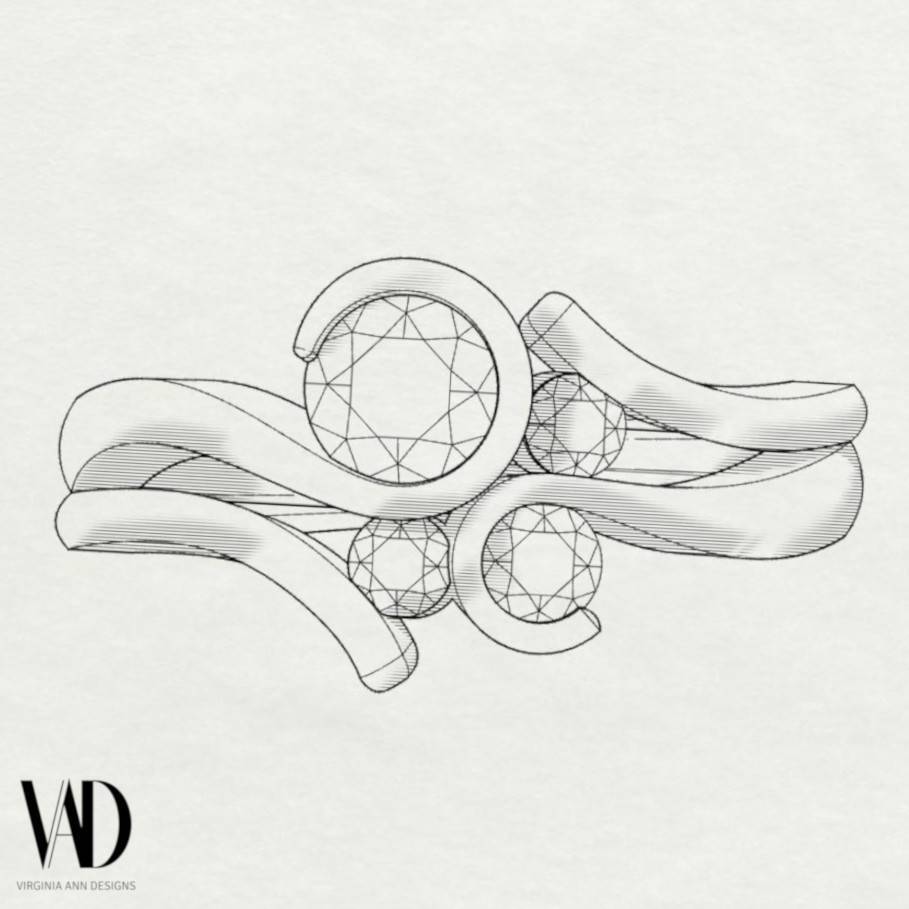 Custom engagement rings start with an initial idea or concept.  This is usually done in one to two meetings.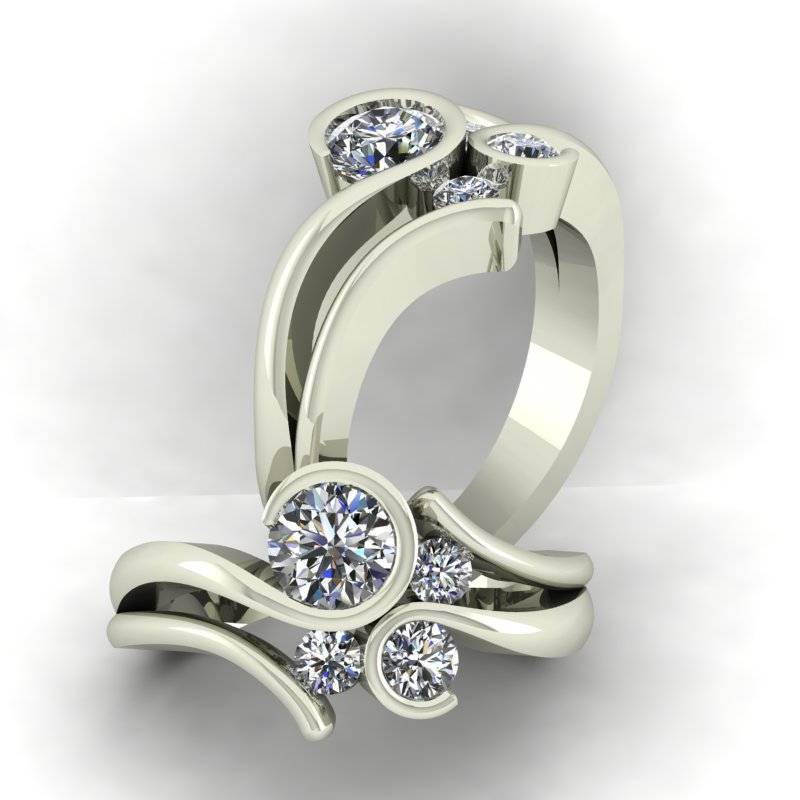 Designs are created and edited until the client decides on the perfect, unique engagement ring.  This part of the process can take days to weeks.  It all depends on the complexity of the design.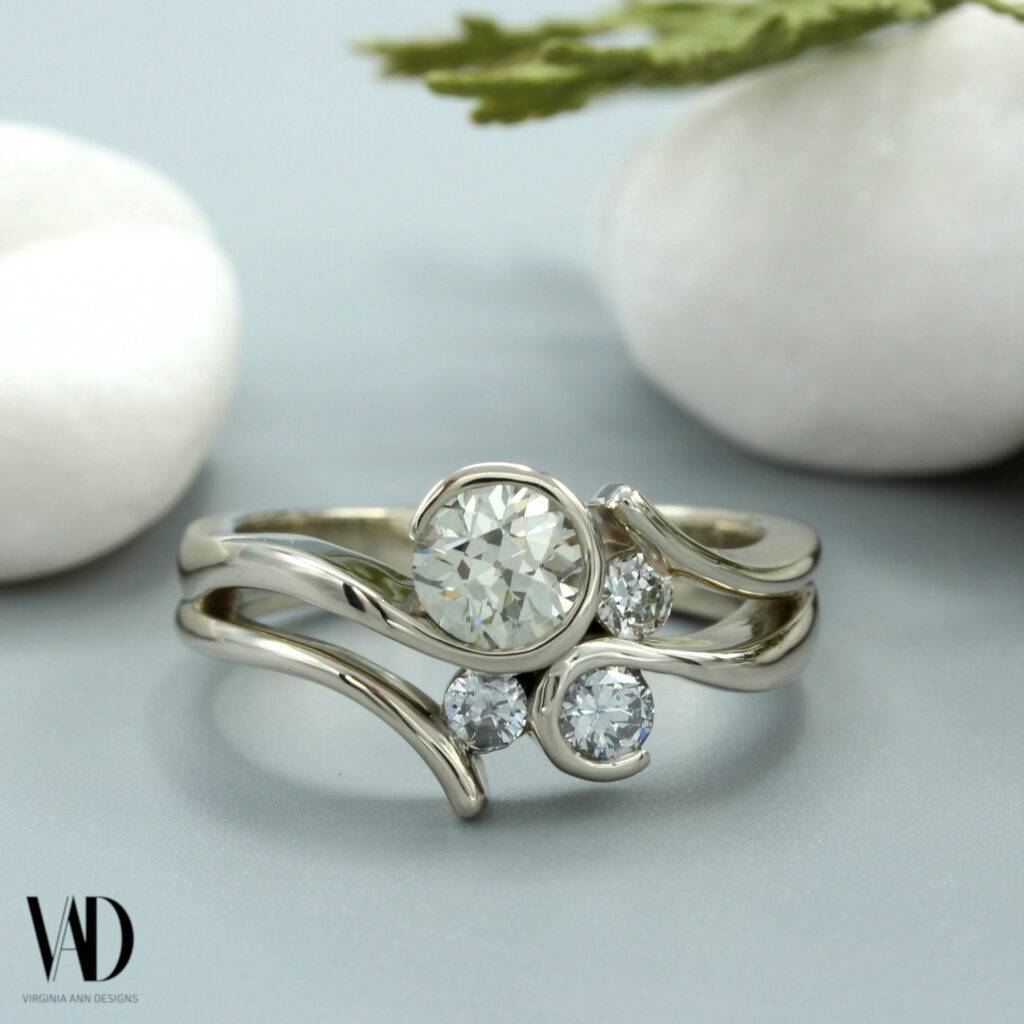 The engagement ring is then carefully constructed and finished so that it can be worn through your many adventures.  This ring took one month to complete, from start to finish.
As you can see, there are a lot of different factors in determining how long it takes to get an engagement ring.  The range is wide and can be as little as an hour or as long as months of time.  Step one is always figuring out what you are looking for.  This can be the hardest part, but the perfect engagement ring is out there.  My best piece of advice is to give yourself PLENTY of time.  She will be wearing this ring for the rest of her life.  Taking the time to find exactly what you both love is well worth the extra effort.
If you guys have ANY questions about how to look for an engagement ring, how long it might take, or any questions on custom engagement rings in general, let me know!  I offer free consultations through my website and there is no obligation to work with me.  I just love talking about jewelry!