Luxury Custom Engagement Rings
Bespoke engagement rings for your one-of-a-kind love story
You've already done the hard part. You found your soulmate. Now it's time for me to help you custom design and create the perfect luxury custom engagement ring that represents your unique relationship. The best part… We can work with you entirely online. Here are some of the specific ways we can help you with this once-in-a-lifetime purchase:
Life-Like Jewelry Designs
I utilize a CAD program to design your custom engagement ring. You will see your design come alive through life-like pictures and real-time video.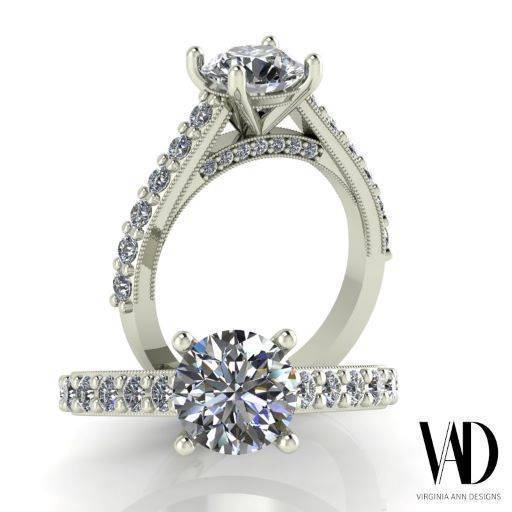 One-on-One Virtual Consultations
I personally work with every client to discuss exactly what you are looking for. We work on the design together until you decide it's perfect. All our meetings will be virtual or through whatever method of communication you prefer.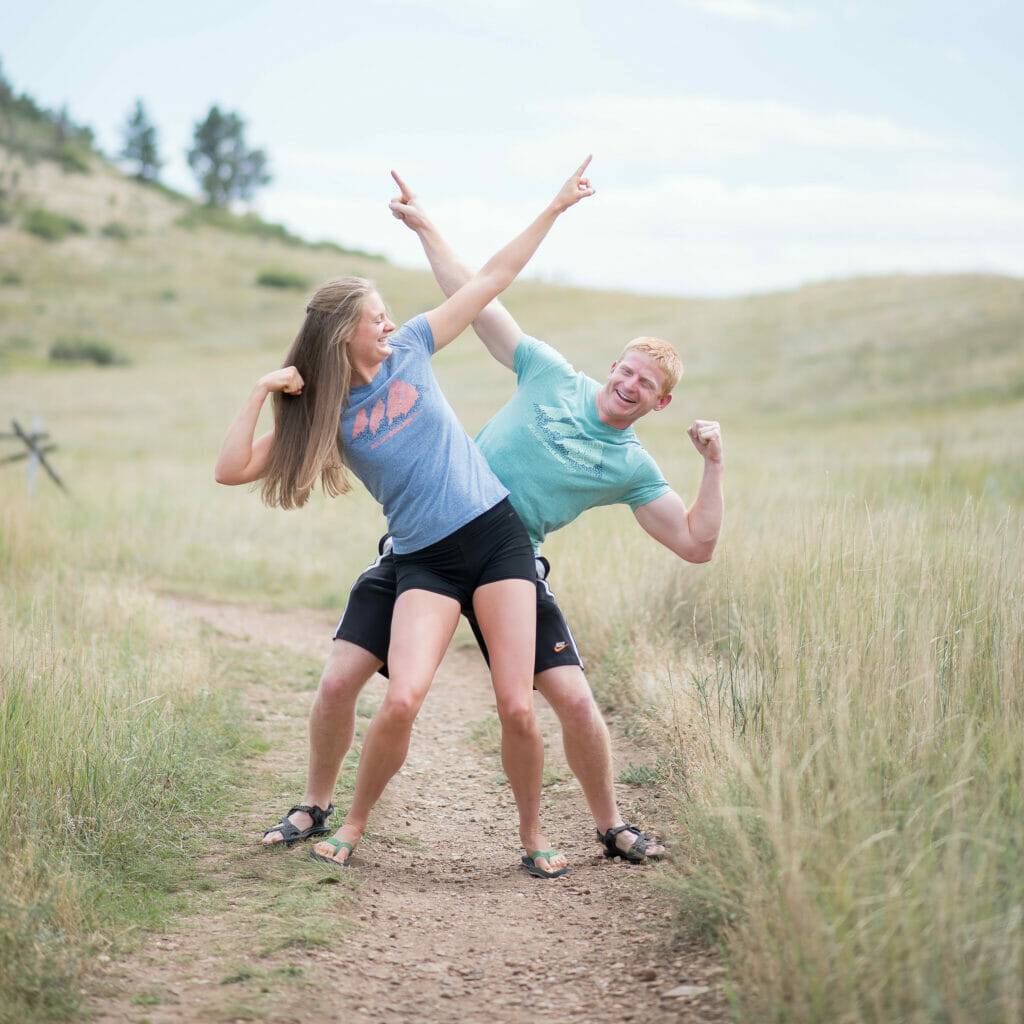 Luxury Diamond Engagement Rings
Diamonds are timeless in both look and durability. Trust that I will find you the perfect diamond for your custom engagement ring, at a smart price.
Custom Platinum Engagement Rings
Platinum exudes luxury as the whitest metal option for your custom engagement ring.
Custom Gold Engagement Rings
I can work in 14K and 18K white and rose gold, as well as 14K through 24K yellow gold. You can also combine metals in your custom engagement
ring for a truly unique design.
Our Most Recent Luxury Custom Engagement Rings
When I told a good friend that I was in the engagement ring market, he recommended me to Virginia, where he recently got his wife's engagement ring designed and made. I was initially hesitant because I am in NYC and Virginia is in Colorado, but I trusted my friend and I also had no idea what I was doing. I figured it was worth a shot to reach out to her and see what she could do. Virginia was delightful and easy to work with, even being completely remote and across the country. She was always responsive over email and Zoom whenever I had questions and helped me to actualize a couple of wild ideas for the engagement ring that she made work. It was a fun process and the end result was a beautiful ring beyond the expectations of my fiancé and I. We recommend anyone wanting to design and create something unique to reach out to Virginia – even if you're not in Colorado.
Virginia is the BEST!!! She did my engagement ring, wedding band, and a pendant! I love them all. She was easy to work with remote and in person. Listened to all of my wishes and everything turned out exactly how I wanted it! Very competitive prices too!!
Such a great job creating a custom design for us! She handled everything and made a beautiful ring. Amazing design & quality. Easy experience. Would highly recommend!
I found Virginiasnndesigns by accident while searching for ring ideas on Etsy. She custom made us an engagement ring and we were so happy we got our wedding bands from her too. I called her up explained my engagement ring ideas and sent her some examples. She immediately came back with a few rendered drawings. We Worked and worked on different designs, different stones and combinations. She is very knowledgeable and advised on the hardness of stones and seating the stone lower to avoid damage due to my wife's work environment. After about two months we came up with the perfect engagement ring together. She then went to work sourcing the perfect stones which took a few back and forth emails. When she had all the raw materials she went to work putting it all together in about two weeks.I had a deadline and it was a very short notice project but Virginia pulled it off the ring was in hand about two weeks later. It was delivered the day we left for my surprise proposal. My now wife is obsessed with the ring and gets daily compliments. Super dependable, excellent quality, affordable(you get more ring for your buck compared to the jewelry stores), extremely knowledgeable, we couldn't be happier. I recommend Virginia 100% Jay