At Virginia Ann Designs, I like to consider all of my clients like my family.  Whether you are looking for a custom engagement ring, you want to redesign your parents' wedding rings, or you have an amazing gift idea for that special person, I am here to help!  Here is how it works: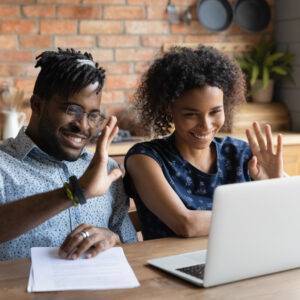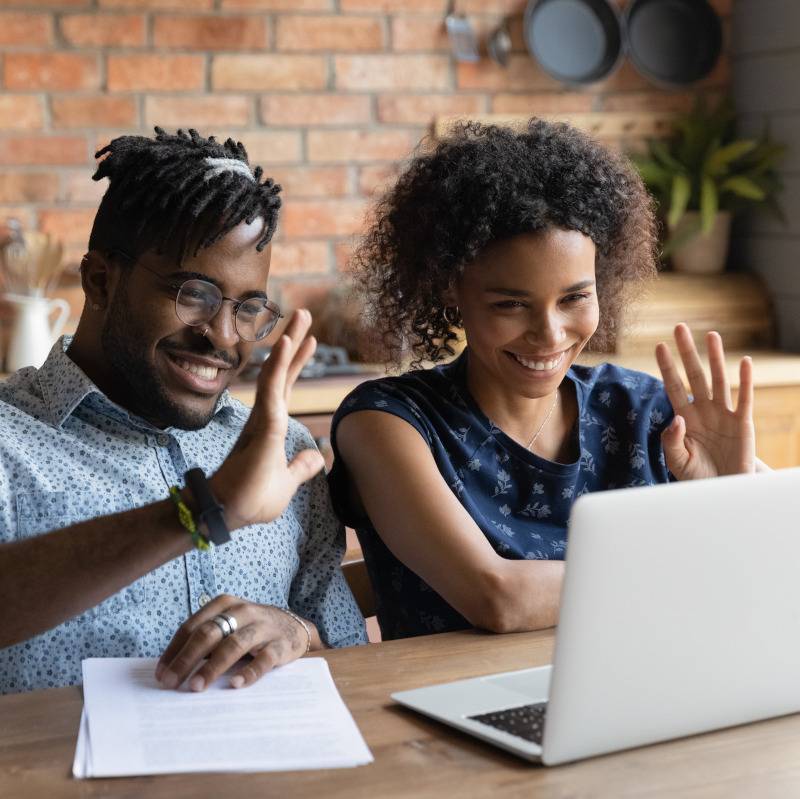 Everything starts with our initial consultation.  I never charge for this meeting, whether you choose to work with me or not.  In this meeting we will: 
Discuss all of your ideas and questions.  I will ask a little bit about you and who we are designing for.  I will also ask about your budget and we can discuss general pricing.
If you have any materials to work with, we will discuss those as well and how you would like to incorporate them.
We can meet virtually either through a video call or a phone call.  You can schedule this appointment here, through my website.
If you prefer to meet in person, I am happy to do that!  We can meet either in my home studio or at a local coffee shop, whichever you prefer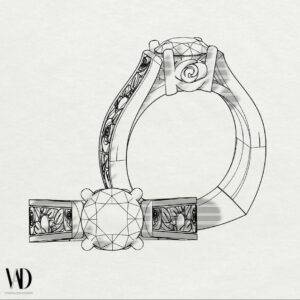 Excellent!  You have decided to join the VAD family and move forward with a beautiful, high quality piece of custom jewelry.  Now it's time to start designs.
I ask for a $300 deposit to get started on the design work.  This is refundable if you decide not to move forward with a design.
Once the $300 has been paid, I get to work in a CAD program to design your concept.  I usually create two to three initial designs for us to start with.
You will get life-like pictures of each design and we will schedule a video call or in-person appointment to go over the designs.
We can make as many changes as you would like until you believe the design is perfect.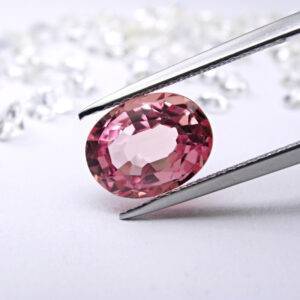 I can help you find the perfect diamond or gemstone for your custom project or we can use stones you already own.
I can work with and source lab grown diamonds, natural diamonds, Moissanite, lab grown gemstones, and natural gemstones.
All of my diamonds and gemstones are ethically sourced.  In fact, the diamonds and gemstones I use provide livelihoods for families around the world.  
Typically, I will bring in two to three options for you to consider.  If we are working remotely, I will take photos and video of each option, send them to you, then schedule a virtual appointment to go over your thoughts and questions.
Once you decide on a diamond or gemstone, I do ask that you pay for that stone at this time.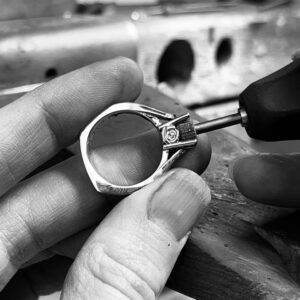 Once the design and the gemstones and/or diamonds have been finalized, it's time for me to get to work!
All of the jewelry is made in my Frederick, Colorado studio.
Each piece is handmade with special care put into the construction and durability of your creation.
This part of the process can take anywhere from one to four weeks, depending on the complexity and current workload.
I will keep you updated during this process, but you are always welcome to check in and request pictures of the progress.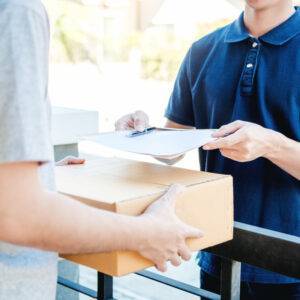 Once your custom jewelry is finished, I will either schedule a time to ship it to you or schedule an appointment for delivery in person (depending on whether or not you are local).   
I offer free shipping for all custom jewelry purchases.
All of my custom jewelry is shipped, fully insured, through UPS or FedEx. 
An adult eighteen or older will be required to sign for the package upon delivery.
I will ship to your home or your work.
Together, we will schedule a time where you or someone you trust will be able to sign for the package. 
You will be provided with all of the tracking information once delivery is scheduled.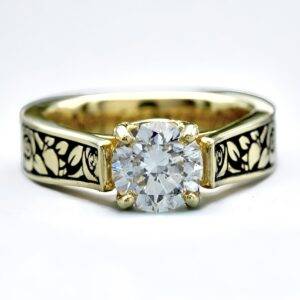 Your custom jewelry is finished and ready to wear!  Here are a few things to note when you open that box:
With your first custom jewelry purchase, you will receive a flash drive with a digital copy of the appraisal, any relevant receipts, artistic renderings of the jewelry we created, and professional photos of the finished piece.
All pieces of custom jewelry valued over $1000 will come with a complimentary appraisal.  You will get both a physical copy and a digital one.  Any paperwork associated with your gemstones or diamonds will also be included in the appraisal.
Your custom jewelry will come in a nice, linen and velvet box.
If the jewelry needs to be resized, I will do that at no cost to you.  Simply schedule a time with me and I will send you the insured shipping label. 
Wear and love your unique piece of custom jewelry every day!!  I build every piece to withstand your daily adventures. 
If you EVER have any questions or concerns, contact me at any time.  We are family, now, and I always take care of family. 
Do you have more questions about my process?  Check out my FAQ, warranty information, and care instructions for more information about my business and the custom jewelry we build together.