What to Do with Old Jewelry
I have had this conversation with many of my clients. They have gone through their jewelry boxes and found jewelry they no longer like or wear anymore.  Or they have inherited valuable pieces of silver, gold, or platinum jewelry that don't match their style. Instead of letting these pieces collect dust, here are some tips I frequently give my clients who ask what to do with old jewelry.
1. Get These Pieces Cleaned, Sized, or Repaired
If there are pieces you would like to wear, but you can't because they no longer fit or need some sort of repair, your local jeweler is your new best friend.  Many independent jewelers and some chain stores offer repair services for pieces of jewelry you already own. Most jewelers can size, repair, and clean solid silver, gold, or platinum pieces of jewelry (really anything that isn't plated or some form of base metal). 
In most cases, the jeweler will discuss your different options and whether the piece can be repaired, sized, or cleaned.  They will also discuss the cost of the materials and labor to complete the work. On average, this can take anywhere from two to four weeks, but it all depends on the jeweler or jewelry store you use and their workload and/or repair process. This simple fix can give your old jewelry new life and you can start to enjoy it all over again!
2. Make Something New with Your Old Jewelry
Sometimes the jewelry we own or inherit no longer fits our design preferences or lifestyle. Perhaps Grandma loved yellow gold, but you prefer white gold, or the engagement ring from your mom is too bulky and you would prefer something daintier.  In these cases, using the materials from your old jewelry and making something entirely new is a great option.
There are many jewelers who specialize in custom designing jewelry.  You can bring them your old jewelry and discuss the new pieces of jewelry you would like to design.  They will give you different design options and explain how they can use your jewelry to create the new design. Typically, gemstones and diamonds are easily reset into a new design. Using your gold can be trickier depending on the design you are looking for. When I work with clients, I usually take their gold in on trade and give them a credit towards their new project. Old gold can be difficult to work with depending on the alloys, solder, and other contaminates. This can potentially cause cracking or porosity in your new design. Now this isn't always the case and I work with client's gold when it holds sentimental value. If that isn't the case, however, it can be best to start with fresh gold and trade in your old gold for credit. 
However you would like to proceed, custom designing new jewelry from your old jewelry is a great way to give new life to your jewelry box.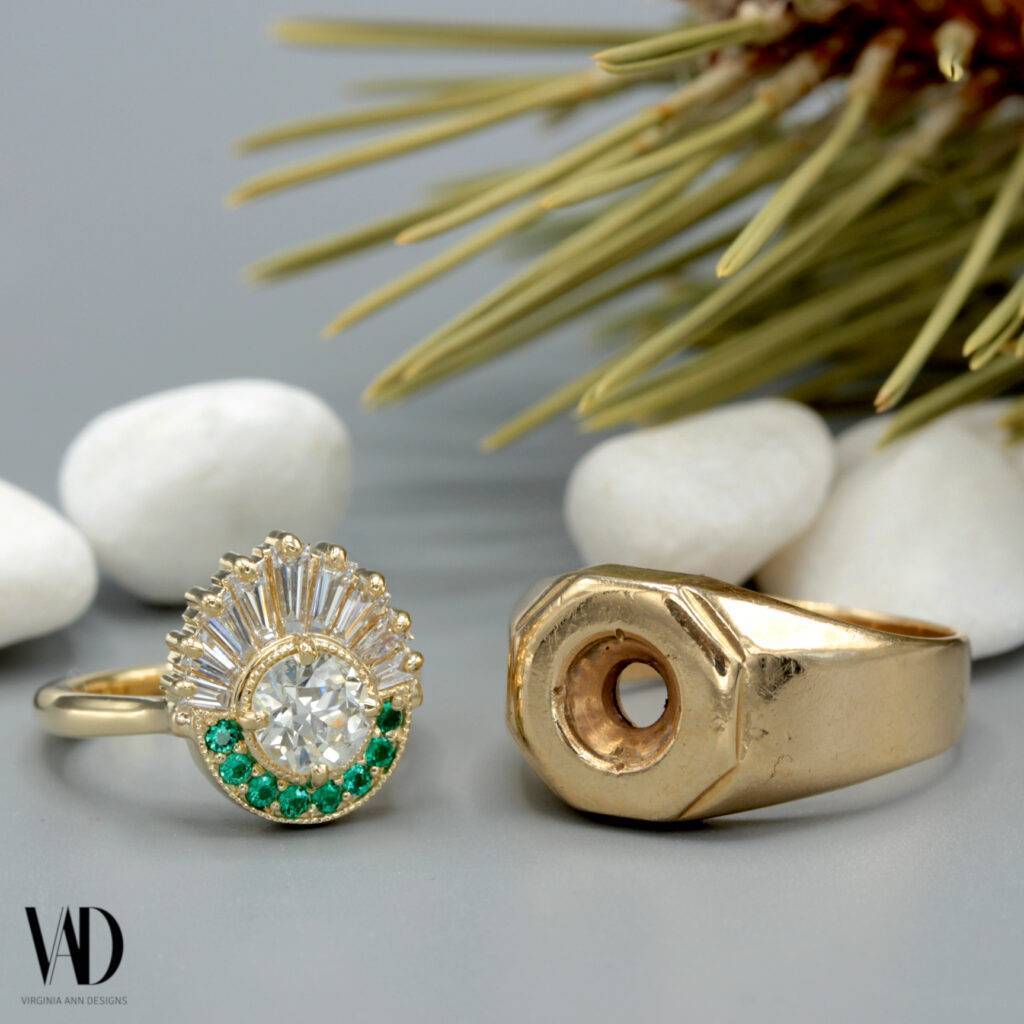 Silver, gold, and platinum jewelry all inherently hold some value and can be sold for cash. This is a great option if you'd prefer to use the money for another purpose. There are a lot of places that will buy your old jewelry and there are a lot of different prices you may be offered.
The weight of your old jewelry, as well as the quality, design, and gemstones or diamonds will all be factors in determining how much you can sell them for. Some jewelry stores will buy your old jewelry to resell as estate jewelry.  This approach could get you higher values. Alternatively, some buyers will only buy your old jewelry for a percentage of the value of the gold, platinum, or silver. They will send what they purchase to a refiner who melts out the alloys and reclaims the precious metal. This approach may get you less money. Ultimately, it all depends on who you can sell to and how they buy old jewelry. In many cases, it's best to get referrals or to go to multiple different buyers and compare their offers.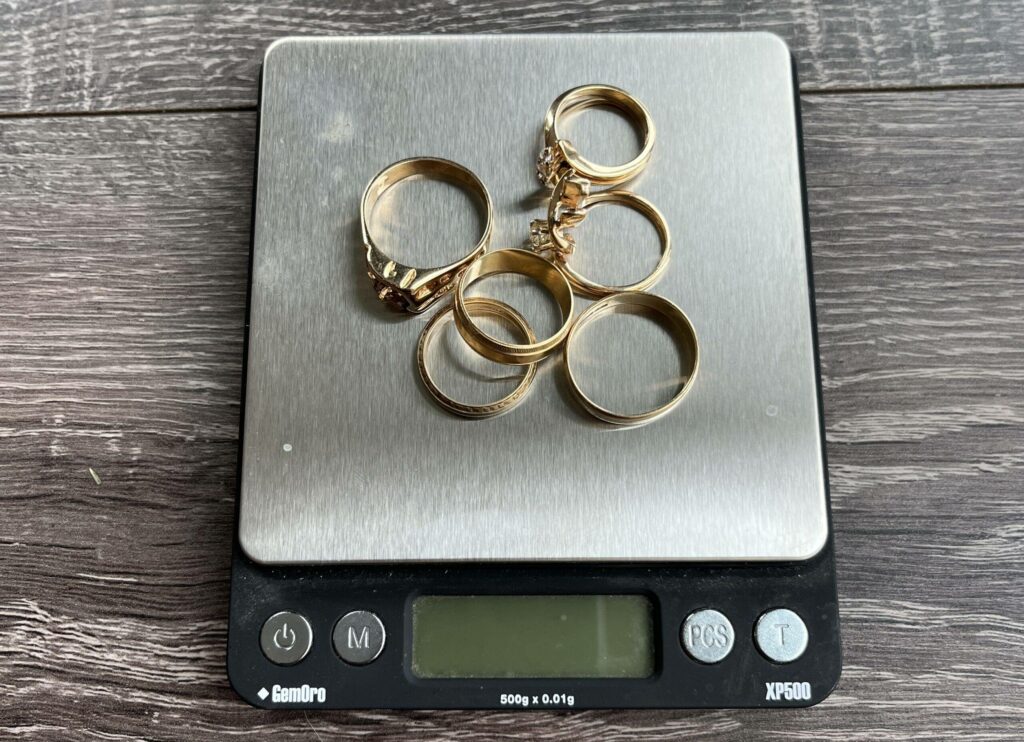 Your old jewelry can, in many cases, be a treasure of new opportunities once you decide how you would like to work with it.  It is always fun to work with a client to design a new, unique piece of custom jewelry from old jewelry they already own.  I love that we can pass on pieces from one generation to another and still create pieces of jewelry we LOVE to wear.  However you decide to utilize the unworn jewelry sitting in your jewelry box, rest assured you can find a way to give new life to old designs.  Even if that means you buy groceries or a new pair of shoes instead.
            At Virginia Ann Designs, I love talking with people about their jewelry.  If you have questions about your old jewelry or if you'd like some advice in how to proceed, please schedule a complimentary consultation.  I would be very happy to answer any and all of your questions!